Are you suffering from digestive issues, painful periods, or unsatisfying sex? These common ailments all have one thing in common – a lack of solutions. But one increasingly popular CBD product could be the answer – CBD suppositories. And yes, those are the things that you place inside of you, but before you dismiss the idea, hear us out.
When most people think of Cannabidiol (CBD), they think of many things: CBD oil, edibles, tinctures, vapes, capsules, and even bath bombs. But CBD and suppository are two words that you may not have seen together before; even in the CBD industry, it's niche.
The CBD market has proved itself to be extremely versatile, and people are always looking for new ways to take it. CBD suppositories might be low on your list of things to try, but should they be?
A suppository is a medication inserted into the rectum or vagina, where the substance can be absorbed very quickly and effectively. As it turns out, CBD suppositories could be an amazing way to tackle common issues faced by both men and women. Issues such as sexual pleasure and sexual health, menstrual issues, pelvic discomfort, bowel inflammation, hemorrhoids, and more!
Ready to find out more?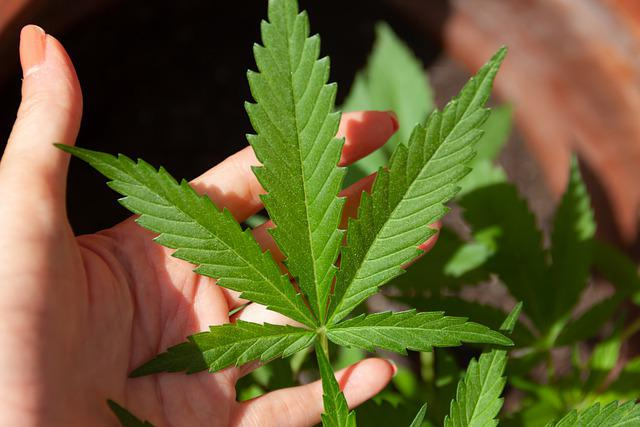 What Are CBD Suppositories?
A suppository is a medicine that is usually in the form of a capsule, which is inserted into the vagina or rectum. As opposed to dosing methods such as liquids or pills, rectal and vaginal suppositories enter the bloodstream quickly and provide fast and effective results.
This is because the vagina and rectum both contain mucus membranes which are highly efficient at absorbing substances.
You may also hear about cannabis suppositories designed to help people with specific conditions. Users report fast and effective pain relief without an intoxicating high. When administered this way, cannabinoids in the Cannabis plant metabolize differently, so you are less likely to feel the high you might feel from other consumption methods of THC, such as an orally ingested THC capsule.
It is thought that marijuana suppositories don't cause intoxication because they allow cannabinoids to enter the bloodstream directly, bypassing the liver. When you smoke weed, THC moves through the liver, metabolizing it into a more psychoactive molecule.
While medical cannabis can be administered with a prescription in the UK, only CBD products with under 0.2% THC can be legally sold without a prescription. There are many incredible benefits of CBD suppositories, which will be the focus of this article.
CBD consumption is becoming increasingly popular in the UK, especially for people with problems with pain, sleep, and anxiety. In particular, CBD suppositories provide great relief from menstrual cramps, pelvic pain, gut ailments, and painful sex.
How Do CBD Suppositories Work?
Despite countless reports of the incredible benefits of CBD in all its forms, as of yet, there is very little scientific research. Although CBD is considered very safe and is widely available in the UK, and its benefits for pain and anxiety relief are fairly well established.
As with any medication, how you consume it matters. Advocates for CBD suppositories claim that thanks to the heightened absorption rate and bioavailability, certain benefits are felt more potently.
Despite the many benefits of CBD, the absorption rate is low. According to a 2018 systematic review, oral administration of CBD only results in a 13%-19% absorption rate. (1) Vaporizing CBD fairs a bit better at around 11%-45%. (2)
Suppositories work a little differently. When you insert something into your vagina or anus, the healing compounds are absorbed by the mucous membranes and internal cellular walls. It is well known to be a rapid and effective delivery method for many substances.
For CBD suppositories, the cannabidiol is absorbed quickly into the bloodstream and spreads to nearby organs.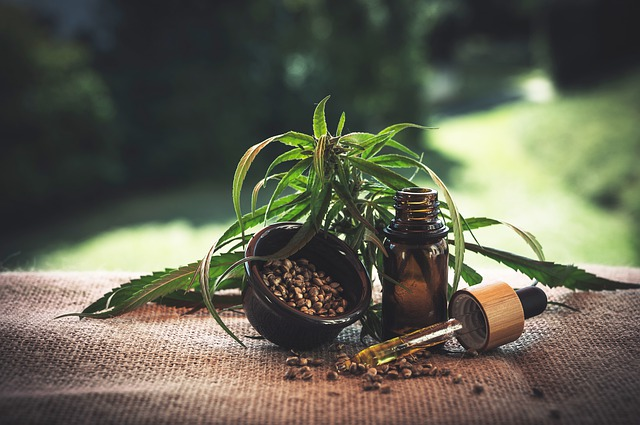 The Endocannabinoid System
CBD is derived from the cannabis Sativa plant. If it is sold in the UK, it will be from the hemp plant. It is able to produce so many miraculous benefits because of how it reacts with our innate endocannabinoid system (ECS). The ECS is a biological system made up of CB1 and CB2 receptors throughout the body, including the brain and nervous system, and in many major organs.
The endocannabinoid system helps to maintain balance in the body. It has many important functions in the body, including regulating stress, mood, sleep, pain, fertility, memory, inflammation, and immune function.
Although plant cannabinoids are chemically different from your body's own cannabinoids, they form themselves into similar shapes and imitate our natural endocannabinoids. The ECS is stimulated by CBD use, which is why it has such an effect on us.
CBD Rectal Suppositories
Anal suppositories have been used since ancient times. It is thought that the Ancient Babylonians discovered this method of delivering medication over 4,000 years ago.
Our pelvic region contains vital nerves that travel down our legs and up to our spine. The colon also contains both CB1 and CB2 receptors and are a vital part of the endocannabinoid system.
CBD rectal suppositories are made by combining hemp or cannabis with a carrier oil, which becomes a solid at lower temperatures, and melts when it becomes warm.
When you administer cannabis rectally, it is thought to activate the cannabinoid receptors found in the colon. This could benefit conditions such as inflammation and hemorrhoids. There are also essential veins in the rectum that deliver blood throughout the body; therefore it is possible that an anal suppository could influence the entire ECS.
Anal suppositories are generally used for:
People with a GI condition.
In preparation for anal sex.
For hemorrhoids or rectal pain.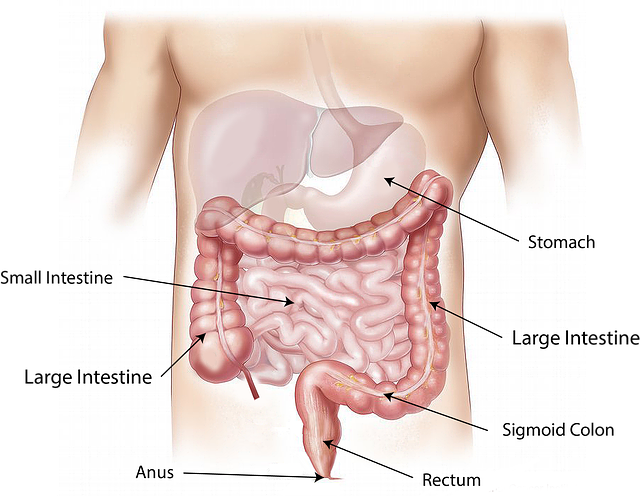 CBD Vaginal Suppositories
The vast majority of women have suffered from painful periods at some point, and for some women, each month can bring with it debilitating pain. A CBD vaginal suppository could be a great alternative to ibuprofen or paracetamol for many women.
Vaginal delivery allows CBD to enter the bloodstream via the absorbent mucosa in the vagina. There is also a potential interaction with the ECS, which is especially prevalent in the reproductive systems such as the ovaries, uterus, and fallopian tubes.
This is perhaps why women have reported relief from painful periods and even endometriosis relief.
Vaginal suppositories are generally used for:
Relief from period pain and conditions such as endometriosis.
As a way to increase pleasure during vaginal penetration.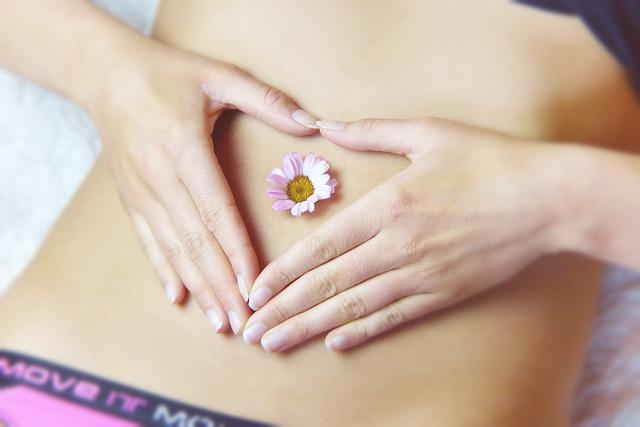 What Are The Benefits of Suppositories?
The use of suppositories to deliver medication is well understood, and the benefits are:
Bioavailability
When a drug is administered as a suppository, it has a faster action route than oral consumption. That means that the amount of the effective medicine that is available is far greater, as it bypasses the upper gastrointestinal tract and digestive process that otherwise destroys beneficial molecules.
When a drug is administered rectally or in the vagina, more of the drug reaches circulation, and often with fewer side effects. This is because come adverse effects are caused by the interaction with the digestive tract, such as nausea, and gastric irritation. (3)
Speed of Effects
As suppositories melt into the bloodstream quickly and skip the digestive process, they act very fast. Suppositories tend to take effect within 15 to 30 minutes!
Targeted Relief
CBD experts believe that suppositories may provide targeted relief through the ECS. When you administer CBD anally, it should have a direct impact on your ECS receptors located in the colon and digestive tract. Alternatively, when administered vaginally, it should benefit the cannabinoid receptors found throughout the reproductive system.
What Are The Benefits of CBD Suppositories?
There are many potential benefits to CBD suppositories from decreased pain, better sex, a healthier digestive system, and decreased haemorrhoid inflammation. However, research is lacking, and therefore most of the benefits are from anecdotal evidence.
Relief From Painful Sex
Painful sex is a common ailment that affects almost 8% of women in the UK. CBD is well known for reducing inflammation and pain. It also increases blood flow to the vulva, which relaxes the muscles and increases natural lubrication. This is why so many women report relief from painful sex and vaginal dryness with CBD suppositories.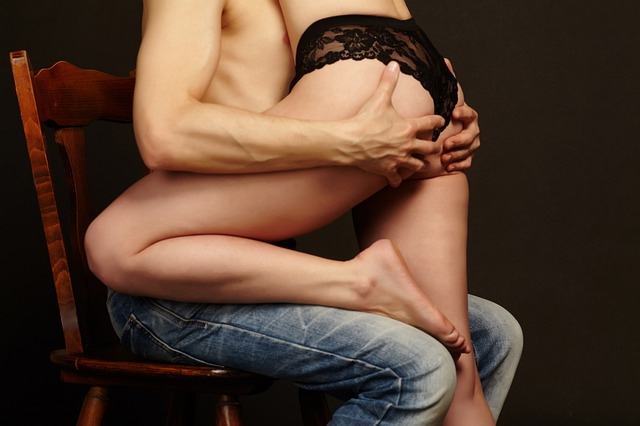 Better Anal Sex
Pleasurable sex needs relaxation and healthy blood flow, and CBD provides both. Anal sex requires plenty of preparation with lube and fingers or toys to prepare the anus for deeper penetration. A CBD suppository can relax the muscles and can even make sex feel more pleasurable.
Enhance Sexual Pleasure
CBD relaxes the muscles in the vulva or anus and helps increase blood flow and, therefore sensitivity. Countless users report improved libido and enhanced pleasure by using CBD suppositories.
There is also evidence that CBD can increase hormones related to sexual arousal and pleasure, such as oxytocin and testosterone.
Endometriosis Pain Relief
Around 10% of women experience endometriosis, which is a condition where the tissue similar to the lining of the womb begins to grow outside of it, such as on the ovaries or intestines, leading to severe pain. Prescription medications for endometriosis are lacking and can be ineffective for many people.
Endometriosis causes a significant amount of inflammation in the pelvic region, and so it makes sense that CBD could help. Its benefits to inflammation and pain are well documented, and a suppository form could provide targeted relief.
Pain Relief
CBD is well understood to be an effective form of chronic pain relief. (4) A CBD suppository could help mitigate localized inflammation and pain such as in the female reproductive tract for period pain relief or the internal anal sphincter.
For more generalized pain relief, CBD oils can be incredibly effective. When placed on the tongue, they also act quickly and can be used for migraines, arthritis, and general pain relief.
Alleviate Pain From Hemorrhoids
Hemorrhoids, or piles, are swollen veins around the anus. An anal suppository could bring relief from pain and reduce inflammation.
Improvement of Digestive Issues
CBD has the potential to alleviate numerous systems of digestive issues, including inflammation, bloating, cramping, and nausea. There have also been studies showing that cannabidiol can aid digestion and regulate bowel movements. (5)
A rectal CBD suppository could be an effective way to ease bowel inflammation, as it will provide targeted benefits to the CB receptors in the colon.
How Do You Use CBD Suppositories?
CBD suppositories should be kept in a cool place such as a fridge or freezer to keep them firm. When you are ready to insert your suppository mold, the method will depend on where you wish to place it.
Rectal Administration
Wash your hands thoroughly before using an anal suppository.
When you insert a CBD suppository into your rectum, lie down on your side and pull your knees to your chest. Then use your index finger to insert the suppository. The suppository mold should have a pointed end that is designed to go in first. If you struggle to insert it, you can use a small amount of lube to ease the process.
Insert the mold at least 2.5 cm deep, up to 4 cm, so that it reaches the inner anal sphincter. You can avoid slippage by clenching the anus's inner muscles together for four seconds. Remain to lie on your side for around three minutes. As the mold melts, the liquid may leek for a few hours, so you may want to use the suppository before bed.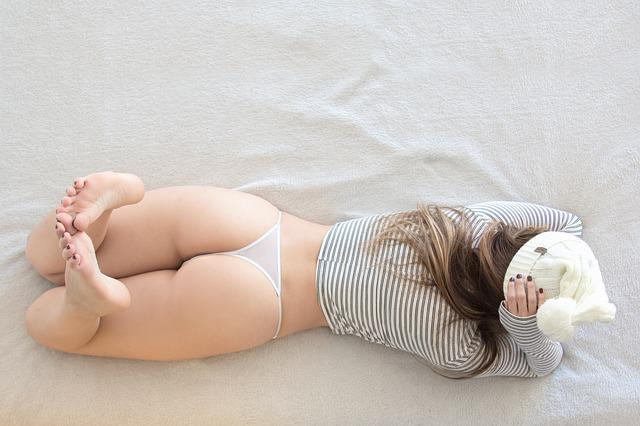 Vaginal Administration
Wash your hands thoroughly before using a vaginal suppository.
To insert a CBD suppository into the vaginal canal, you can either lie on your side with your knees meant or stand with your knees bent and your feet a few inches apart.
Insert the mold as far as it will go. Most vaginal suppositories have ingredients such as coconut oil or cocoa butter to help melt the cylinder when inside the body. As it begins to melt, liquid may leak so either insert it before bed or use a pad or period pants to avoid any discomfort.
Dosing Suppositories
You can use CBD suppositories as frequently as you like. If you are using them for pain relief, then you may only use them when you feel pain. You can use them while you are on your period or as needed.
Most CBD suppositories are dosed with between 30 mg and 200 mg per unit. It is always best to start with a lower dosage and work up. Around 50 mg is a good place to start.
Although CBD is generally well tolerated by most people, according to government guidelines, initially, you should not surpass 70 mg per day to minimize the chance of adverse effects.
Are There Any Side Effects From Using CBD Suppositories?
As with any drug, there is always a chance of side effects. If you do notice any adverse effects, then you should discontinue use or try a smaller dose.
Potential side effects include:
Drowsiness
Fatigue
Nausea
Changes to appetite
Headaches
Dizziness
Lightheadedness
Diarrhea
Drug interactions
Advice for Reducing Side-Effects
Here are some tips for minimizing the side effects of CBD suppositories.
It is important that you use suppositories for their intended purpose. If you purchase a product designed for rectal use, do not use it in the vagina, and vice versa. They may be made from different ingredients which suit different biological environments. The vagina, in particular, has a delicate PH balance, and you should not use anything that could disturb it.
Keep suppository molds chilled as they melt quickly when in contact with the skin.
Suppositories can leak after insertion, so wait 15 minutes before going anywhere.
If you have never used suppositories before, then use them at night to assess how you feel.
If you are already taking any prescription medication, you should speak to your doctor before trying CBD to ensure that it will not interfere with what you are taking.
There is currently very limited research regarding CBD use, pregnancy, and breastfeeding. Therefore it is best to avoid CBD altogether.
Suppositories are not recommended for people undergoing chemotherapy as chemo can thin the cell lining of mucous membranes and compromises the immune system. Therefore a suppository should introduce harmful bacteria.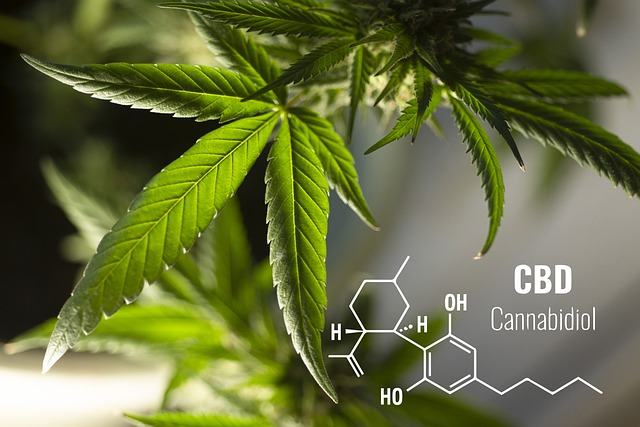 CBD Suppositories FAQ
Q: What are CBD suppositories used for?
A: CBD suppositories can be used for digestive issues, painful periods, hemorrhoids, better sex, and general pain relief.
Q: Can CBD suppositories help with menstrual cramps?
Countless women report incredible relief from menstrual cramps with CBD suppositories. CBD is well known to reduce inflammation and pain, and when inserted into the vagina, CBD interacts with the CB receptors found throughout the female reproductive system.
Q: Can CBD suppositories help relieve pain during sex?
A: Painful sex is often due to inflammation, poor blood flow, insufficient lubrication, or tensed muscles, and CBD can improve all these things. Users also report improved sensitivity and more pleasurable orgasms.
Q: How do you use CBD vaginal suppositories?
A: Vaginal suppositories can be used whenever you are experiencing pain or before having sex. Simply insert it in the same way you would a tampon, but get it as high up as you can. They can take some time to absorb, so try to relax for 30 minutes after insertion before doing any activities.
Q: Is CBD good for vaginal health?
A: CBD is safe for the vagina, and thanks to its ability to relax muscles, reduce inflammation and increase blood flow, it can be very beneficial to vaginal health. However, if you are going to use a CBD suppository, make sure it is intended for vaginal use. The vagina has a very delicate PH balance, and the carrier oil must also be safe for the vagina.
Q: How long does it take for a CBD suppository to work?
A: Most people experience the effects of suppositories within 15 minutes, but it could take up to 30 minutes.
Q: What do CBD suppositories do?
A: CBD suppositories relax muscles, improve blood flow, reduce inflammation, and interact with localized ECS receptors.
Q: How much CBD should I take?
A: A good starting dose is around 50 mg. It is best to start low and work up as everyone reacts differently. According to government guidelines, you should not exceed 200 mg.
Where To Buy CBD Suppositories?
CBD Planet is one of the best places to find CBD products in the UK. We select the best CBD products that are all derived from hemp and legal in the UK.
At CBD Planet we do our due diligence to research the best products and make them available to UK customers all in one place.
We even offer a price guarantee, which means that you can't find our products cheaper anywhere else and if you do, simply let us know, and we promise to beat the price by 10%!
We have rectal suppositories available for purchase – Endoca 500mg CBD Suppositories. Each suppository is at the ideal dose of 50 mg. It is derived from hemp and uses a coconut oil base.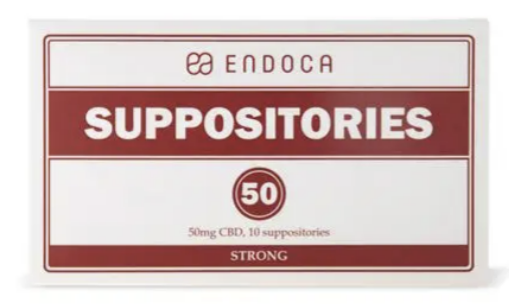 References