For those of you who are living off-grid, or under a rock, you may not yet have heard of the power of CBD. For the rest of you, you probably can't make it through a single day without hearing about it.
Sweeping the world, fixing ailments from England to Japan, CBD is finally emerging from the shadows into mainstream popularity. The world is becoming more accepting and forward-thinking and thankfully, that means more and more people are beginning to benefit from the medicinal properties of Cannabinoids.
Not to be confused with the psychoactive compound THC, found inside the cannabis plant, CBD works in miraculous ways.
A CBD patch is a patch that sticks onto your skin and delivers a slow release of CBD over the course of the day.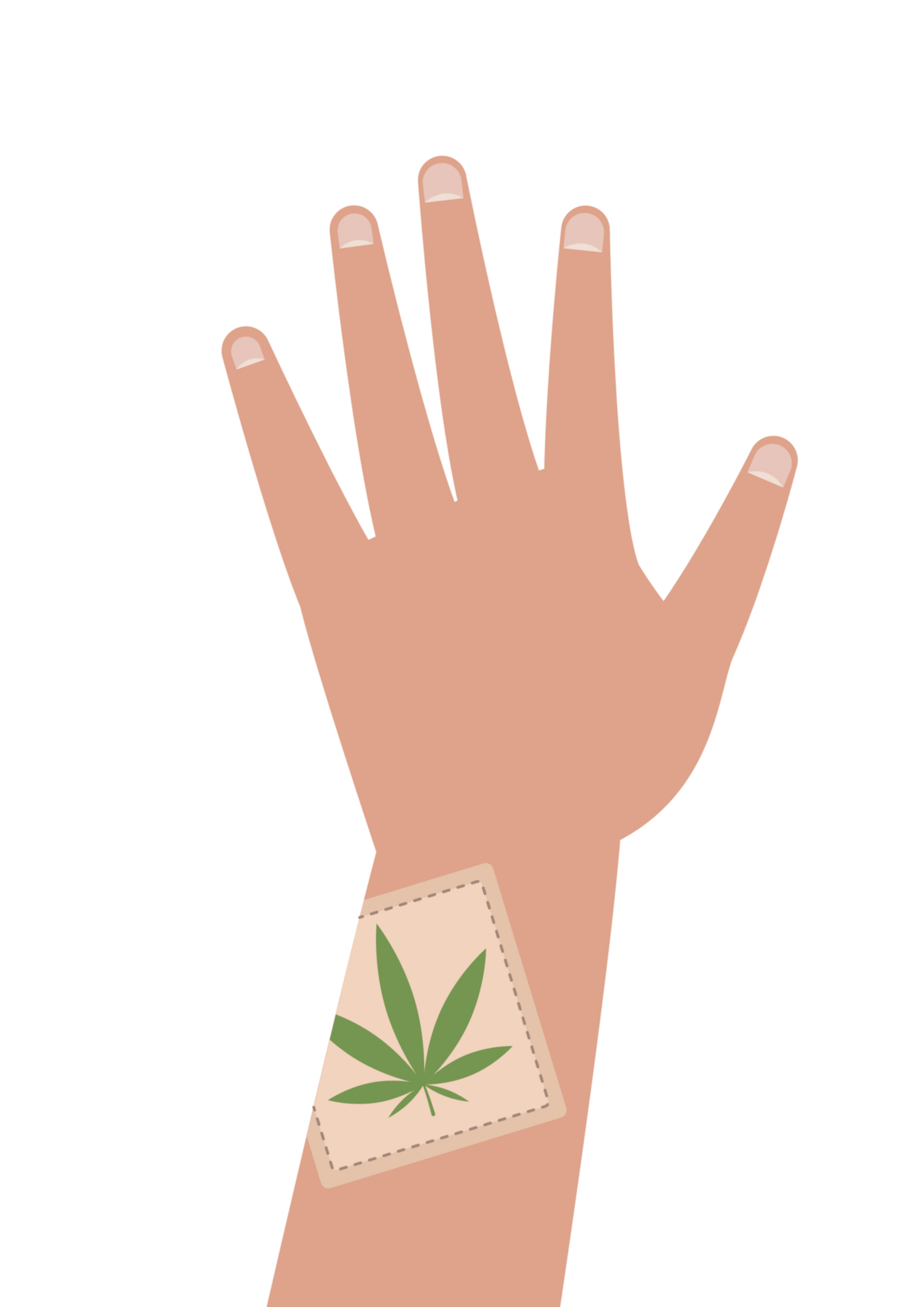 What is CBD?
CBD, which is short for cannabidiol, is a special compound that is found in the hemp plant. It is very different from THC, which is the psychoactive compound in cannabis. It interacts and works with the body's endocannabinoid system.
CBD is non-psychoactive and has a number of different beneficial effects on the human body.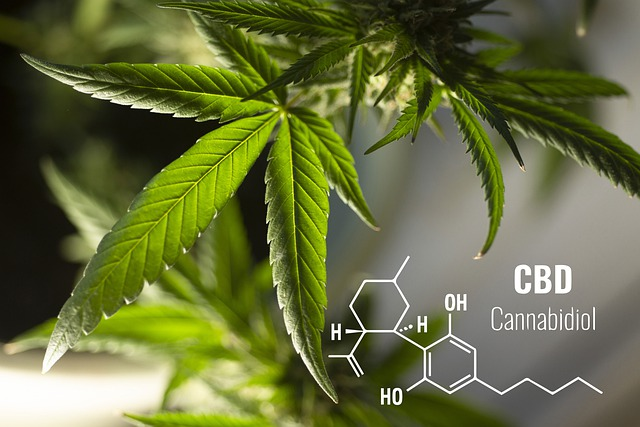 What Are CBD Patches?
Transdermal CBD patches are placed on the body and release a steady stream of cannabidiol (CBD) over a prolonged period of time and slowly release CBD at a slow and consistent rate.
One of the major benefits of a CBD patch is the fact that it removes the need to ingest or vape CBD products but there are numerous others.
Topical CBD patches are more consistent than other topical methods that are popular. Compared to things like creams, lotions, beauty products, and massage oils a transdermal patch is more effective at delivering CBD, lasts a lot longer before the need to re-dose (up to three days), and many of them are shower-proof. There is also a much lower chance of skin irritation, as a topical CBD patch contains pure CBD, with no additional ingredients.
It is worth noting that even with massive steps in cannabis reform and CBD research, the UK still has strict rules on what oral CBD products and transdermal patches can contain in the UK. The primary rule is that the product must have less than 0.2% THC, the psychoactive compound found in Cannabis.
For those who have sensitive skin, you may wish to consult your chosen healthcare professional before applying a CBD patch but besides those individuals, CBD is incredibly safe.
Benefits of Regular CBD Consumption
Some of the benefits that come with the regular consumption of CBD include:
Strong protection and relief from anxiety, stress, insomnia, and other stressors.
Incredibly effective for handling the symptoms of Epilepsy, particularly in children (Read the heart-warming story of Alfie Dingley, the boy responsible for major reform in UK medical cannabis legislation here). (1),(2)
Extremely effective at providing chronic pain relief and helping with opioid addiction. (5)
Effective at improving appetite. (6)
Shows massive promise in helping those who suffer from Amyotrophic Lateral Sclerosis deal with their symptoms. (7)
One of the most potent anti-inflammatory treatments on the planet, making it highly effective for nerve pain and inflammation treatment. (8), (9)
Easy to consume with very few interactions or potential negative side effects.
Promising Studies
As the world opens its eyes and overcomes the stigma that is attached to CBD it opens the doors for new funding and thus, new and exciting studies.
The results of these studies are clear, there are countless benefits to consuming CBD, and we have only begun to scratch the surface.
The Best Way To Consume CBD
So what is the best way to consume CBD, I hear you ask.
Many people use a CBD vape or take sublingual CBD oil. These two methods have been around the longest.
However, lots of people who are interested in the power of CBD do not want to vape it, and let's face it, the oil doesn't taste great.
Thankfully, we have a new contender in the CBD space, one ready to shake things up and revolutionize the industry, the CBD patch.
How Do CBD Patches Work?
Similar to Nicotine patches and other topical patches, CBD patches are applied directly to the skin. On their surface is a specially designed gel that utilizes your body's absorption and skin osmosis to apply a slow and steady stream of CBD into your bloodstream.
Your body's Cannabinoid delivery systems take care of the rest, distributing the CBD all over the body via your endocannabinoid system. This slow release is one of the reasons why CBD patches are so much more effective than topical lotions or oils which need to be applied regularly.
To increase the absorption rate through your skin, many CBD products contain a special compound known as a permeation enhancer. This incredible compound increases the bio-availability of the CBD by raising the level of permeation in the area of the skin under the patch.
How Do You Use A CBD Patch?
With a product that works through transdermal delivery, you want your patch to be in contact with a wide area of skin in order to deliver CBD in the most efficient manner. The most effective places are soft areas of skin and if you are using CBD patches for muscle relaxation or for pain relief in a specific area, the closer it is to the area the better.
Here are the steps you should follow to apply the patch to your skin:
To begin with wash your hands and ensure that the area you are applying the patch is clean and dry.
Next, remove the patch from the packaging and apply it to the skin. For pain relief of a specific muscle or area, apply it as close as possible.
Leave the patch on for the period of time stated in the instructions that are included.
Dosage, Safety, and Side Effects
For those that have never consumed CBD before, it is always wise to start with the lowest dose on offer to you and move up from there. This will allow you to test your bodies reaction to CBD.
If you respond well to the first dose, you can up the dosage.
20 milligrams (mg) is a good starting point for most people.
You should always allow your body to regulate itself before changing dosages. Wait at least a week on your current dosage before increasing.
CBD is extremely safe. In fact, it is so safe that in a groundbreaking study, researchers administered a staggering 1500 mg of CBD to patients daily over 4 weeks. They found that CBD is extremely well tolerated in humans and there were no negative side effects or withdrawal.
However, although CBD is extremely safe, it can cause some minor side effects, such as:
Increased drowsiness or other changes in alertness
Minor digestive issues, such as diarrhea and decreased appetite
A change in moods, such as agitation or irritability.
Where Should I Apply My CBD Patch
The best places to put your patch are:
The inside of your wrist.
The back of your neck.
Your lower back.
On your thighs behind the knee.
Inside of the bicep.
The ankle.
Your shoulders.
What Are The Benefits of CBD Patches
CBD patches are a relatively new way of taking CBD and offer a number of benefits compared to traditional methods.
Well Tolerated
If you are someone who has a sensitive digestive system, consuming CBD oil or other edible CBD products may lead to irritation in the stomach. Patches bypass the digestive system, allowing people to consume CBD without the worry of bloating or other stomach problems.
Discreet
Compared to vaping or smoking CBD buds or dropping CBD oil under the tongue, a transdermal patch is much more discreet. You can put your patch on in the morning and go about your day and nobody will ever notice unless you start bragging about how good you feel!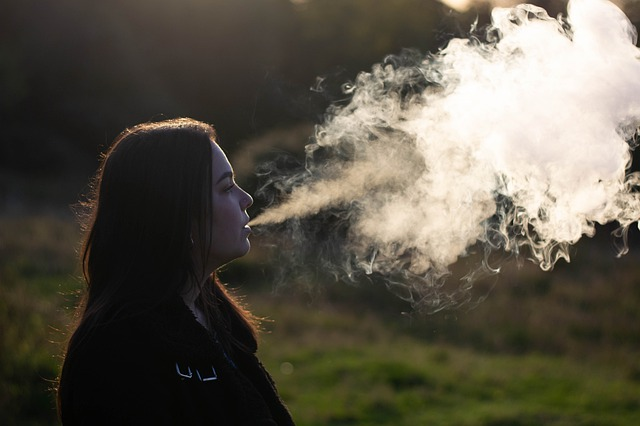 Targeted Relief
CBD patches make it really easy to target an individual part of your body for treatment. If you have a sprained ankle you can place the patch on your ankle, delivering CBD to the problem area quickly and efficiently.
Bioavailability
Topical CBD is much more bio-available compared to oral consumption. This is because the CBD is absorbed straight into the bloodstream as opposed to making its way through the different digestive processes.
Types of CBD Patches
There are two main types of CBD patches:
Reservoir Patches
Reservoir patches utilize a "reservoir" of CBD solution which is slow-released into your skin. They utilize the same method as nicotine patches and have been the standard technology used by patches for 40 years.
Matrix Patches
The newer method is the matrix patch. These patches are infused with CBD, usually inside the adhesive. This means that as soon as the patch is applied to your skin it starts to absorb the CBD infused.
Where To Find The Best CBD Patches
CBD Planet is the best place to find CBD patches in the UK. We utilise a strict review process before partnering with any product.
If You Are a CBD Beginner
For those of you that are looking for a great entry into the miraculous world of CBD patches, we recommend that you start with Huna Labs 10mg CBD Derma Patches. These have a 12-hour dosage period and a good beginner dosage of 10mg. This is the perfect dosage for testing your body's reaction.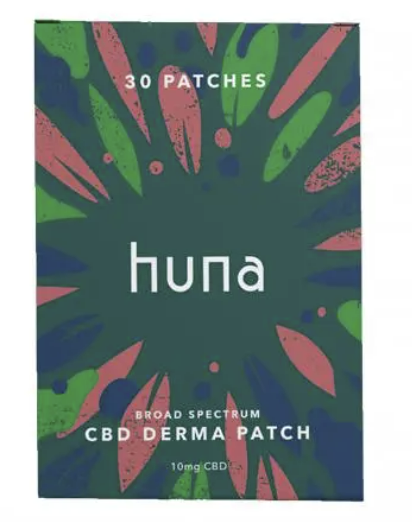 If You are a CBD Pro
If you are confident that your body tolerates CBD well, you may want a stronger patch.
Our top recommendation is the Cannabidiol 500mg CBD Dermal CBD Patch. This patch has 50mg of CBD and works over a period of 24 hours. These patches even contain essential oils and special cannabis terpenes, designed to promote a feeling of relaxation.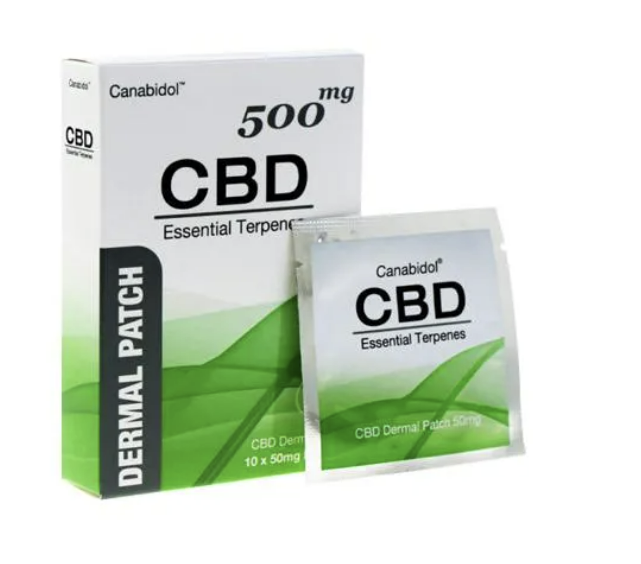 FAQs
Do CBD Patches Get You High?
In the UK, all CBD products must contain less than 0.2% THC, meaning you will not feel any psychoactive effect. You should never feel high from a CBD product.
Can You Shower With A CBD Patch?
Certain CBD patches are designed to work in the shower, but you will need to read the individual instructions for your chosen product.
Are There Any Side Effects of Using CBD Patches?
CBD is well tolerated by most humans. However, a small percentage of people may experience some irritability or drowsiness.
What is the Difference Between CBD Isolate and Broad Spectrum and Full Spectrum CBD?
To be classified as full-spectrum CBD, a product needs to contain the full range of cannabis cannabinoids, including THC up to a content of 0.2%. Broad-spectrum CBD does not need to contain the full range of cannabinoids.
CBD isolate is a purified form of CBD and contains 0% THC or psychoactive cannabinoids. This makes it the perfect choice for CBD edibles like CBD gummies.
Why Should I Use CBD Patches Instead Of An Oil?
CBD patches bypass the digestive system, meaning they will not irritate your stomach. They are also more discreet and do not require you to regularly re-dose.
References