CBD patches are one of the latest developments in the blossoming CBD market. They deliver consistent and reliable doses of CBD over several hours, which makes them a fantastic delivery method for people who benefit from low doses of CBD throughout the day.
Patches work by absorbing into the skin. Therefore they are most effective when they have contact with a large amount of skin (rather than a bony area). Common areas include the wrists, back, thigh, and inner arm.
One of the biggest benefits of applying CBD to the skin is that it allows the CBD to skip the digestive process, which means that it has much higher bioavailability.
For people with struggles such as chronic pain or anxiety, this is a fantastic natural treatment. Simply put the patch on in the morning, and forget about it until it's time to take it off.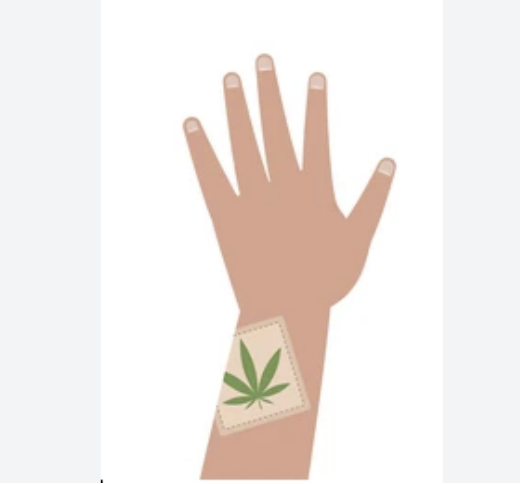 What is a Transdermal CBD Patch?
CBD transdermal patches deliver cannabidiol (CBD) through the skin and into the bloodstream. They supply a slow and steady stream of CBD, which is particularly effective as a pain and inflammation treatment.
CBD is a natural compound found in the cannabis plant. It is non-psychoactive, which means that you should not feel high from consuming CBD. However, research has linked this compound to many of the benefits associated with Cannabis, including its benefits for anxiety and pain.
Topical CBD consumption takes away the need to inhale or ingest CBD. Patches are also more precise than other topical methods such as topical creams or body oils, as the dosage is more precise and they last much longer.
Simply place a CBD patch on your skin and leave it until the time comes to take it off. Read the instructions of the particular product you choose to determine how long to keep it on. Some last for 8 hours, others 24, and some for up to 3 days!
Most patches will be water-resistant, so you can keep them on in the shower, although they probably won't survive being submerged in water for long periods of time. High-quality products should also use very gentle ingredients, but if you notice any skin irritation, then you should discontinue use.
It is also important to note that in order for any CBD product to be sold legally in the UK, it must contain under 0.2% THC. THC is the compound in cannabis responsible for making people feel high. You should not, therefore, feel any kind of high from a CBD patch with this low dose of THC.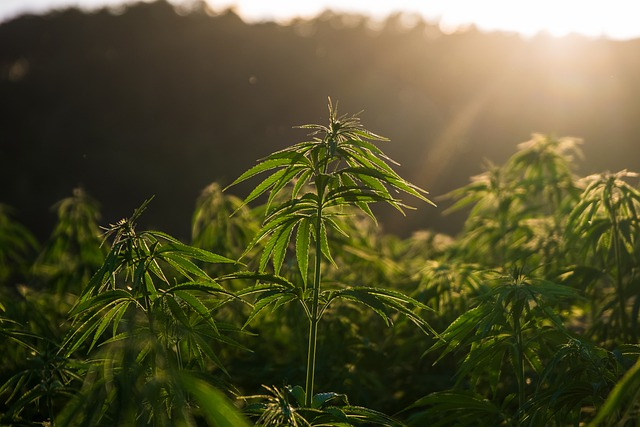 Where To Apply Your CBD Patch?
CBD patches have a transdermal delivery system, meaning they deliver CBD through absorption into the skin. That means that they need as much contact with the skin as possible. To maximize effectiveness, you should avoid bony or irregular areas such as the hands or feet.
You may also want to avoid hairy areas of the skin to avoid pain when removing the patch. Areas such as the wrist or inner arm work well.
Another good tip is to apply it close to the area where you feel pain for targeted relief from pain and inflammation. For example, if you suffer from period pains, then placing it on your belly could have the greatest benefits. However, you will still benefit regardless of where you put it, as once the CBD enters your bloodstream, it will provide benefits to your entire body.
Another tip is to place a patch on a veiny part of your body, such as your upper arm or wrist, as CBD can be effectively absorbed into the bloodstream. You may wish to try out a couple of different areas to assess where you feel the most benefits.
Regardless of where you choose to place the transdermal patch, make sure the area is clean and dry before you apply it, and thoroughly wash your hands before use. You should also never apply your patch to broken or irritated skin.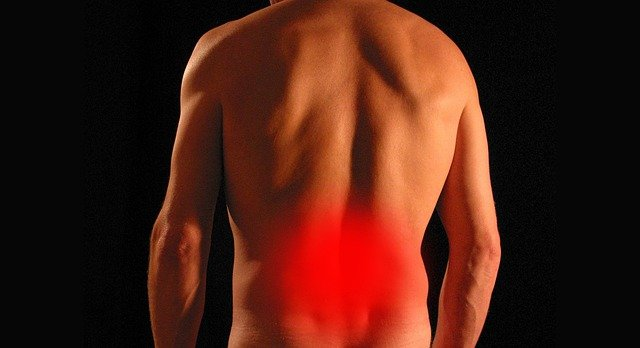 How Often Should You Replace Your CBD Patch?
How often you replace your CBD patch depends on the specific product you use. It is always important to follow the instructions and remove the patch when it is designed to be removed. Some will last 8 hours, and others up to 3 days.
Dosage of CBD Patches
Transdermal CBD patches work by delivering CBD into the bloodstream steadily. They are designed to deliver a consistent dose of CBD over many hours, which is a fantastic way to manage ailments such as consistent pain, as it takes away the need to re-dose.
CBD is generally considered very safe even at high dosages, and how much you need is dependent on things such as your tolerance and biology. If you are new to Cannabis products, then a low dose such as 15-20 mg is a good start. This will allow you to assess how your body responds and increase the dose if you fair well. On the other hand, if you have used Cannabis products before and know that you tolerate CBD well, then you could start at a higher dose, such as 50 mg.
Safety and Side Effects
According to the Food Standards Agency, CBD is very safe and has few side effects. If you take too much, you may feel tired or notice a slight headache. If this happens then you should lower your dose. As patches deliver CBD slowly, it is unlikely that you will experience this.
Another possible side effect of any transdermal patch, such as nicotine patches, birth control patches, or hemp patches, is skin irritation, usually because of the adhesive used to stick it to your skin. So long as you are buying a high-quality product, this is unlikely, but some people have particularly sensitive skin that could react badly. If this happens, then you should try other forms of CBD, such as CBD oils.
It is important to note that everyone reacts differently to CBD, and although it is considered very safe, if you notice any adverse side effects, then you should discontinue use. CBD is also not recommended for pregnant or breastfeeding women as there has not been enough research to verify its safety. Before starting any new supplement, you should always consult your doctor, especially fo you are on any prescription medication.
Benefits of Transdermal CBD Patches
CBD patches offer many benefits that are unique to this delivery method. Transdermal cannabidiol application increases bioavailability, and unlike other transdermal methods such as massage oils, patches last a long time and deliver a slow, consistent dose.
Although the research into CBD is limited, in an animal study, transdermal CBD methods were found to have minimal side effects and provide localized pain relief, anti-inflammatory activity, and sustained long-term delivery. (1)
Discreet
Unlike CBD oil vaping, which requires you to carry a product with you and top up your dose throughout the day, CBD patches are very discreet. You can apply it at any time and leave it until it is time to remove it. If you wish to, you can choose an area that is hidden underneath clothing so that no one knows you have it on.
Precise Dosing
Unlike tinctures or vaping, you don't need to be concerned about how to consume the right amount. A patch will release a slow amount over a number of hours without you having to do anything.
High Bioavailability
When CBD is consumed orally in a gummy or capsule, the digestive system breaks some of it down. In fact, the absorption rate of this form of CBD is only around 13-19%. (2)
On the hand, when CBD is applied to the skin, it enters the bloodstream and skips the digestive tract, which otherwise destroys some of the CBD. A transdermal patch, therefore, has a much higher bioavailability than other delivery methods. (3)
Long-Lasting
CBD patches deliver CBD over a prolonged period of time, often around 24 hours. That means that you can benefit from CBD all day without the need to re-dose.
CBD Patches For Pain Relief
Research into CBD is still in its infancy. However, many relevant animal studies have shown that CBD is an effective pain reliever. (1) It has shown particular promise for conditions such as arthritis and multiple sclerosis.
In a human study on participants with chronic pain, who took opioids to manage that pain, 94% of people reported an improvement in their quality of life when taking CBD, and more than half managed to reduce their opioid intake after 8 weeks. (4)
CBD has a long history of medicinal use for pain relief, being used by numerous cultures as traditional medicine. We are still waiting for modern medicine to catch up, particularly due to a history of harsh cannabis laws. CBD is now entirely legal in the UK, and cannabis containing both THC and CBD is now legal if medically prescribed. As legislation opens up, more formal research is taking place, which is exciting for all CBD enthusiasts!
We do know that cannabinoids such as CBD work on the body's natural endocannabinoid system (ECS), which is a network of receptors found throughout the brain, nervous system, and major organs. This enables CBD to block receptors for various types of pain that are otherwise difficult to treat.
CBD also has an anti-inflammatory effect on the body, which helps to reduce pain from various sources of inflammation.
These benefits, combined with the transdermal delivery system, may make CBD patches a highly effective medicine for pain and inflammation. Especially for localized inflammatory or nerve pain such as arthritis or back pain. (3)
Beyond Pain Relief
Transdermal patches are most commonly used for pain relief, but they can also be used to balance hormones and stabilize mood. Some people have found relief from conditions such as anxiety, insomnia, PMS, sexual desire and performance, and nausea.
Where To Buy CBD Patches?
If you are looking for a reliable place to buy high-quality CBD patches in the UK, look no further.
We are committed to providing the best possible products to UK customers. We review products from various manufacturers to bring you the best-rated and highest quality products that have all been lab-tested. They are all legal for sale in the UK, and what it says on the box is precisely what you will get.
We even offer a price guarantee, which means we supply products at the cheapest possible price, and if you do find them cheaper elsewhere, we promise to beat that price by 10%!
Our top recommendation is Cannabidiol 500mg CBD Dermal CBD Patches. At 50 mg released over 24 hours, these patches provide a highly effective dose. Each patch also contains Cannabis terpene aromas from essential oils to further promote relaxation and wellbeing.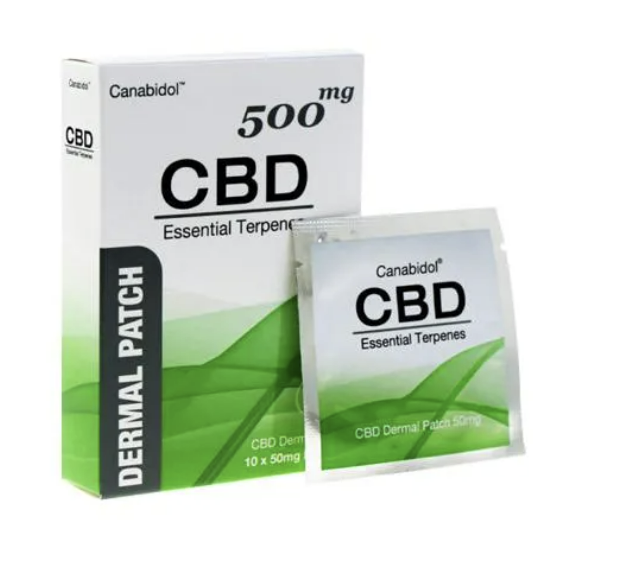 References